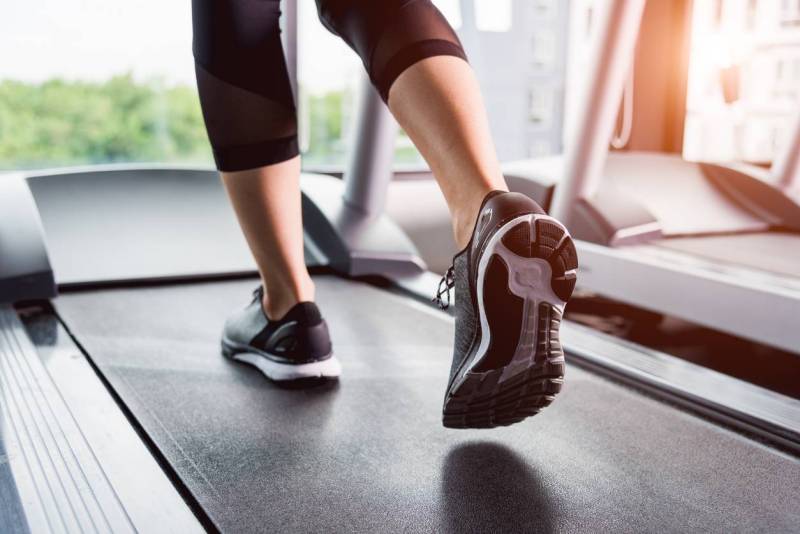 The treadmill is a practical fitness device for training at home. You can run anytime and in any weather. This equipment offers many advantages, including improving your cardiovascular capacity thanks to interval training. Your running sessions also work more than 2/3 of your muscles. It is important to choose the right equipment to train with. Many ranges and models are available on the market. You have to take into account a lot of criteria such as tread surface, power and weight. The motorized treadmill is most often recommended. Discover how to work the cardio well with a treadmill.
The ideal treadmill for working on cardio
The criteria to consider when choosing a treadmill depend on the goal you have set for yourself. You must also define the frequency of use of your equipment. As for the price, it is determined by the technical specifics, the accessories and the functionalities. There are some features you need to pay special attention to when choosing your treadmill.
The dimensions of the tread
Choose a treadmill with a tread that is at least 120cm long and 40cm wide. These dimensions guarantee you optimal comfort even if you take long strides. They also help you focus on your training. You must stay in the middle of the mat to avoid falling.
Engine power
Once running, your motorized treadmill should be able to overcome your resistance as you run. A powerful motor also prevents breakdowns and overheating. You must choose a device with a power of 2.5 CV and more, for a regular practice of interval training. You can make yourself an objective opinion on the ISE mat by consulting specialized sites on which you will find advice from coaches in sports and bodybuilding.
The weight of the treadmill
The split involves very fast sequences. Therefore, you must opt for a heavy treadmill. This feature guarantees the stability of your equipment on the ground. Also choose a model with stabilizers. These offer the advantage of compensating for uneven ground.
The cushioning of the motorized treadmill
The treadmills all have a damping system. It minimizes the impact of physical exertion on your back and joints. The ideal device should absorb between 15 and 35% of these impacts.
The heart rate monitor
Since your goal is to work cardio, be sure to invest in a treadmill with heart rate monitor. You should wear a chest strap or place specific sensors on your arms during your workouts. The information collected helps you determine if you have achieved your goals or if you need to optimize your programs.
The split: the cardio exercise par excellence
According to the WHO (World Health Organization), every individual should perform at least half an hour of physical activity per day. The use of a treadmill is thus suitable for people with sedentary habits. You can actually practice interval training.
The principle of training
Similar to HIIT (high-intensity interval training), interval training refers to the alternation of intense physical efforts with recovery sequences. Their duration must be short in order to optimize the effectiveness of this exercise. If you run as fast as possible for 30 seconds, you must also go walking during the same period. Beginners should complete 8 cycles on average while amateurs complete 12 cycles. Experienced athletes can complete 15 cycles. As you train, you can increase the number of cycles performed as well as the duration of the sequences. Either way, you should do 5-10 minutes of warming up before you start your workout. It also helps you to gradually reduce the effort exerted at the end of the exercise.
The benefits of interval training on cardio
The duration of an interval exercise on a treadmill has the advantage of being short compared to a classic running session. However, this exercise is just as effective. It is therefore suitable for people with a busy schedule. This training improves your physical qualities by preventing you from running out of breath quickly. It helps you manage your strides and coordinate your movements to perfect your running technique.
Train regularly to optimize your efforts
Consistency remains the main key to effective treadmill training. You need to set yourself a realistic goal. Get started like this challenges you can complete. You will gradually increase their difficulties, because the practice of physical activity allows you to become an amateur or confirmed sportsman.
Get the benefits of cardio work
Cardiovascular exercises are intended to keep you healthy and D'improve your stamina. They also increase your resistance in relation to the intensity of the efforts you provide. Among other things, you reduce the risk of cardiovascular accidents.
Stick to one workout routine per week
Depending on your schedule, you should run 3-4 times a week. You can do it when you wake up or in the evening. If you work from home, find a time slot that works for you during the day. You must choose the moment when you can really free yourself from your constraints and your obligations to enjoy your running session on the treadmill.
Stay motivated to keep up the pace
It is usually difficult to find the necessary will and motivation when you start training. Exercise can quickly become monotonous and boring. Interval training on the treadmill allows you to energize your cardio sessions. You can also start with short sessions. The desire to train will appear gradually. It's important to use your self-discipline to establish a new habit. You will notice that workouts are an integral part of your lifestyle. You will even get a taste for it, so much so that you will be longing to start your treadmill.
You can also motivate yourself by keeping a log of your physical activities. You will feel obligated to account for the efforts you have made. In addition to your performance, you should also note other useful information. This concerns your weight, your BMI or even your resistance time to breathlessness. These details give you a general overview of your progress. There are also mobile applications for this purpose if you do not want to take notes manually. Your treadmill will quickly become your greatest ally.
Similar items